×
CONTACT OX

TO LEARN MORE
Give us a call at 800-345-8881 or fill out the form below
and we'll get back to you within two business days.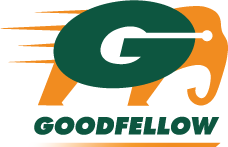 DELSON, Quebec, Feb. 15, 2019 (GLOBE NEWSWIRE) — Goodfellow Inc.  is pleased to announce an exclusive distribution agreement with OX Engineered Products.  OX specializes in the manufacture of a broad offering of high quality thin wall sheathing marketed under Thermo-Ply, and structural polyiso insulation panels marketed under the brand OX-IS (formerly SI-Strong).  Together, the Goodfellow sales team who specialize in offering value added products along with the strong technical team at OX, are all looking forward to introducing these new and innovative structural panel products into the rapidly changing Canadian building industry.  For more information, contact your nearest Goodfellow branch.