×
CONTACT OX

TO LEARN MORE
Give us a call at 800-345-8881 or fill out the form below
and we'll get back to you within two business days.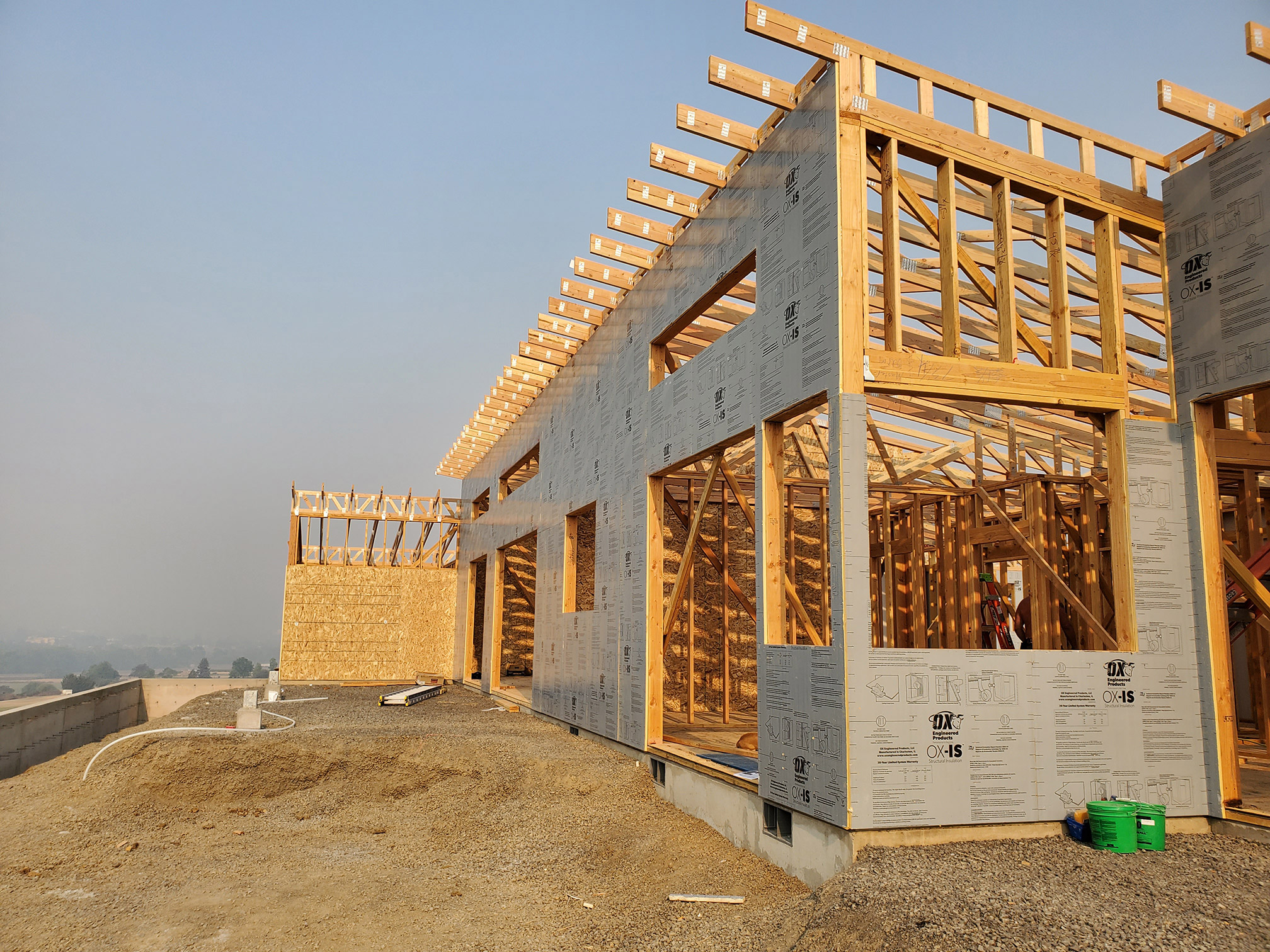 For the construction industry, the quantity of available jobs is not an issue. Finding qualified workers, however, is becoming increasingly problematic.
According to a spring 2023 report from the U.S. Labor Department, the number of construction job openings increased by 129,000 in February, but hiring decreased by 18,000. There is a significant gap that needs to be filled.
There are a host of factors contributing to the struggle to find construction workers, including more attractive alternatives that are increasing starting wages (such as restaurants and retail), a growing preference for remote work, and older construction workers retiring.
To address this shifting paradigm, the construction sector must more heavily rely on the right resources, construction practices, and building materials. Such a pivot can contribute to streamlining construction timelines that are being negatively impacted by the labor shortage.
Starting with Materials
A prolonged project timeline equals a more expensive project.
With less hands on deck, finding materials that are simpler to install and more time-efficient can deliver major savings on the job site.
Consider the requirements for completing the exterior walls of a home or commercial building. It requires several passes around the exterior of the structure to get all materials in place. This includes nailing the sheathing to the studs, fastening the housewrap to the sheathing, and (in some cases) adding a layer of continuous insulation to keep the structure thermally efficient. In this scenario, installers are taking at least three passes around the structure to get it ready for cladding materials.
Where can the construction industry look to streamline this process?
Integrated products.
Materials such as OX-IS structural insulated sheathing combine several exterior wall control layers into a single component. The sheathing, weather-resistive barriers, and continuous insulation are included in one product, which significantly simplifies installation.
Think of it this way: The core control layers of an exterior wall system are being prefabricated ahead of time, reducing manpower requirements on site. This provides substantial value to construction crews, especially during a labor crunch.
The Difference Maker
What sets integrated products apart?
For starters, material weight is a differentiator.
Integrated structural insulated sheathing (such as OX-IS) weighs one-third of what OSB does, so it is much easier to transport, handle, and lift into place for installation. It can be done by a single crew member as opposed to multiple workers. With integrated sheathing products, crews need less hands to exceed typical productivity output.
In addition, next-gen materials such as OX-IS completely eliminate the need for a separate housewrap product. The same is true for OX's ThermoPLY, which is sheathing and the control layers minus the continuous insulation portion.
As a construction partner, OX offers detailed installation instructions and training videos to shorten the learning curve for new installers, even though most new installers find the installation of these materials to be significantly easier than using traditional OSB and housewrap.
Finally, with integrated systems, installers purchase one product from one manufacturer with a single warranty and point of contact should any issues arise. This eases the purchasing and delivery process for the construction team.
Slash Costs During the Labor Dip
Construction stakeholders are always searching for ways to trim costs on a job site. One of the reasons is because of rising building materials costs. According to Construction Dive, pressure on manufacturers to raise material prices is driven by higher costs for energy and the ongoing scarcity of construction labor that will "ultimately lead to a permanent shift in materials prices." Not only is a weakened labor force having an impact on job sites nationwide, but it is permeating manufacturing plant floors as well. This is causing the hikes in material prices, further highlighting the importance of integrated building materials. Where builders can't save on materials, they can now save on labor.
Integrated products can be installed with just one trip around a building's exterior, which equals approximately two to three times the labor savings depending on project size and scope. The savings are magnified to an even greater degree for large-scale light commercial projects. However, integrated products help offset inflated material costs for all project types.
See the Savings
Due to the current state of labor in the construction industry, it is critical for residential and light commercial construction crews to identify ways to save on costs wherever they can. It is also imperative to continue to refine and streamline construction processes.
From a cost perspective, for purchasing managers, choosing integrated products doesn't have to break the bank. In fact, teams will not pay more compared to what OSB and housewrap cost combined. In fact, often, these materials cost less, and the owners and occupants get a much higher-performing product that will keep their work and dwelling spaces comfortable for the life of the structure.
In terms of savings, integrated structural insulated sheathing can save builders even more by helping them meet eligibility requirements for the 45L tax credit reimbursement. 45L is a government incentive for builders, homeowners, and developers to prioritize green construction practices and materials, offering significant monetary reimbursement for those that do and meet ENERGY STAR® or Zero Energy Ready Home requirements.
Contact the OX sales team today to start saving valuable time and labor on your next project.