×
CONTACT OX

TO LEARN MORE
Give us a call at 800-345-8881 or fill out the form below
and we'll get back to you within two business days.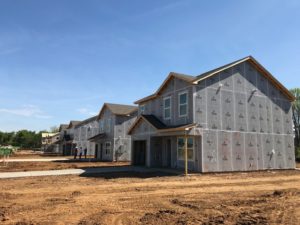 In order to better serve our customers we are proud to announce some new offerings in our OX-IS product line. In listening to feedback from our customers it became clear that additional Shear Strength and increased R-Values would help our builders, architects and contractors meet or exceed today's demanding building codes. Our new product offerings are detailed below.
In the U.S. we are now offering the following products.
R-3 ½" OX-IS HS (High Shear) for additional lateral shear values as compared to the standard OX-IS ½" product.

R-9 1-1/2" OX-IS for additional R-Value allowing you to meet the increasing demands on continuous insulation.
In Canada, New Zealand and Australia we now offer the following to our additional OX-IS product line.
R-4 ¾" OX-IS

R-9 1 ½" OX-IS
These products are now available to order. Visit www.oxep.com or  call 800-345-8881 to learn more