×
CONTACT OX

TO LEARN MORE
Give us a call at 800-345-8881 or fill out the form below
and we'll get back to you within two business days.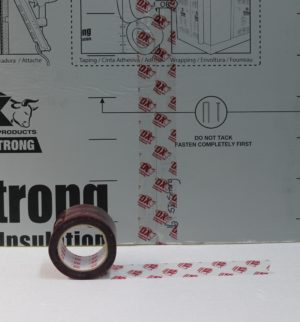 Ox Seam Tape is now available for use on select Ox Building products. Ox seam tape is hand tearable seam tape, coated with a highly aggressive acrylic pressure sensitive adhesive (PSA) designed for use a a closure system and vapor seal on all interior and exterior sheathing materials. Ox Seam Tape exceeds most building code requirements and can be used for new construction as well as repair on all vapor barrier materials. Ox Seam Tape is the highest performing, highest value product on the market today. Available in clear and 2 7/8″ x 165' rolls. Ox Seam Tape is required for our 30 Year Limited System Warranties on OX-IS and ThermoPly.
Click Here for more information.