×
CONTACT OX

TO LEARN MORE
Give us a call at 800-345-8881 or fill out the form below
and we'll get back to you within two business days.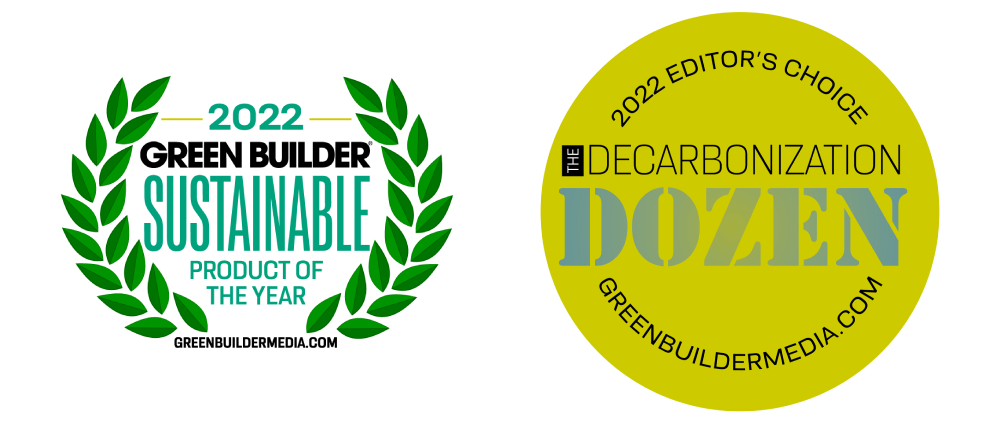 Further Acknowledgment as One of Green Builder's The Decarbonization Dozen
NORTHVILLE, MI (April 26, 2022) – OX Engineered Products, manufacturer of industry-leading structural sheathing and thermal insulation products, has earned recognition for OX-IS structural continuous insulation from Green Builder Magazine's 2022 Sustainable Products of the Year as well as second-level recognition as one of The Decarbonization Dozen.
Each year, Green Builder acknowledges fifty top products that help reduce greenhouse gases and conserve energy that are made by "trend-setting, game-changing manufacturers" for its most sustainable products. OX-IS was also selected for Editor's Choice: The Decarbonization Dozen: Twelve products that "go above and beyond to move the needle on CO2 reduction."
"Our mission is to create building materials that make structures more energy efficient, reduce thermal loss, and ease the construction process for builders," said Todd Gluski, director of marketing for OX Engineered Products. "Earning top honors from Green Builder gives us a sense of fulfillment knowing that what we are doing here at OX is making a difference for the greater good of the planet."
OX-IS is an all-in-one structural continuous insulation product that combines four layers of exterior wall components into one: Structural sheathing, continuous insulation, an air barrier, and a weather-resistive barrier. It is being used by builders across the country to meet increasingly stringent R-value minimums and energy code requirements. In fact, OX-IS can provide up to R-9.0 before any other means of insulation are even considered, such as batt insulation in the wall cavity.
To learn more about Green Builder's Sustainable Products of the Year, visit: https://www.greenbuildermedia.com/march-april-2022-digital-issue-sustainable-products-of-the-year
To learn more about OX-IS, visit: https://www.oxengineeredproducts.com/product/ox-is/
About OX Engineered Products:
Headquartered in Northville, MI, OX Engineered Products is a leading specialty manufacturer of structural sheathing and thermal insulation building products. OX provides a variety of building materials serving both the residential and commercial construction markets throughout the United States. OX products are designed to allow builders to save time and money while meeting the most stringent building codes. For more information, visit www.oxengineeredproducts.com.