×
CONTACT OX

TO LEARN MORE
Give us a call at 800-345-8881 or fill out the form below
and we'll get back to you within two business days.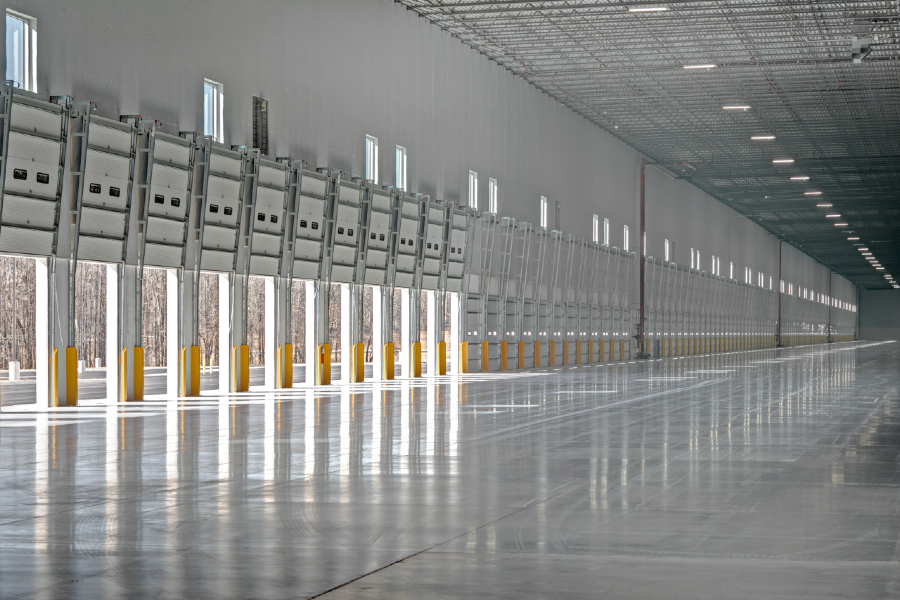 NORTHVILLE, MI (October 20, 2021) – Ox Engineered Products, manufacturer of industry-leading structural sheathing and thermal insulation products, recently provided ISO RED MAX WF for the interior side of the walls of the Tower Logistics Center warehouse in Perryman, Md. The polyiso insulation product provides a continuous thermal and vapor barrier and offers significant R-value performance for a variety of wall materials including concrete and masonry.
Tower Logistics Center is an 860,000-square-foot property on 98 acres of land in the thriving industrial submarket of Harford and Cecil Counties, a prime location in proximity to high-population urban centers such as Baltimore, Washington, D.C., Philadelphia, New York City, and more. The expansive warehouse is 500 feet in length and features 189 loading dock positions for trucks with 9×10 foot operable dock doors. Companies of all kinds can rent space in the warehouse to store and move goods throughout the Mid-Atlantic region of the country. 
"We are involved in nearly 50 warehouse or distribution center projects every year, and most of them are tilt-up concrete walls that need a finishing material on the interior side," said Lee Bybee, director of commercial accounts and architectural services at Ox Engineered Products. "ISO RED MAX WF serves as insulation and provides a white interior finish for the walls. It possesses a thick, durable, embossed surface that allows it to be used as an interior facer product."
ISO RED MAX WF is a cost-effective material making it ideal for large-scale projects such as Tower Logistics Center that require extensive wall coverage. In addition, it solved the design challenge of providing a finished look while also delivering high-performance insulation.
ISO RED MAX WF offers high R-values – as high as R-6.5 per inch – and can be produced in thicknesses of up to four inches and customs lengths up to 30 feet, making it perfect for tall warehouse walls such as Tower Logistics Center.
"The oversized panel lengths were a big benefit for this project, as they helped eliminate many of the horizontal seams," added Bybee. "We also offer a white seam tape that is an exact match to the panel finish. There are a lot of ways to achieve a cohesive appearance with this product."
The product's high-performance vapor barrier can be attributed to its closed-cell foam structure, which keeps moisture from penetrating the walls and into the distribution center's interior. In addition, its fiberglass-reinforced foam core provides durability during and after installation.
ISO RED MAX WF insulation doubles as a cost effective, easy-to-maintain surface that meets code without additional wall board, saving builders time during the installation process. In addition, the insulation will help building owners save on Tower Logistic Center's gas-powered heat energy bills during colder months.
The project was completed in spring of 2021. In addition to Ox Engineered Products, the project team included contractor Cameron Insulation and real estate organizations Merritt Properties and BentallGreenOak.
For more information on ISO RED MAX WF, visit: https://www.oxengineeredproducts.com/product/finished-white/
About Ox Engineered Products:
Headquartered in Northville, MI, Ox Engineered Products is a leading specialty manufacturer of structural sheathing and thermal insulation building products. Ox provides a variety of building materials serving both the residential and commercial construction markets throughout the United States. Ox products are designed to allow builders to save time and money while meeting the most stringent building codes. For more information, visit www.oxengineeredproducts.com.