×
CONTACT OX

TO LEARN MORE
Give us a call at 800-345-8881 or fill out the form below
and we'll get back to you within two business days.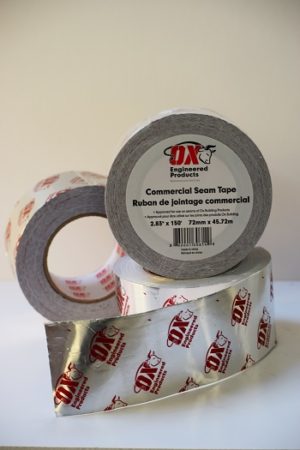 Ox Foil Faced Commercial Seam Tape is now available for use on select Ox Building products. Ox commercial seam tape is a foil faced seam tape, designed for use as a closure system and vapor seal on Ox exterior sheathing products like Ox Strong-R and ISO Red Max. Ox Commercial Seam Tape exceeds most building code requirements and can be used for new construction as well as repair on most vapor barrier materials. Ox Commercial Seam Tape is available in 2 7/8″ x 150′ rolls.
Click Here for more information.