×
CONTACT OX

TO LEARN MORE
Give us a call at 800-345-8881 or fill out the form below
and we'll get back to you within two business days.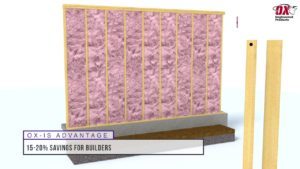 Ox recently released a new instructional video that highlights the features and benefits or our OX-IS insulated sheathing product for builders and home owners. OX-IS allows builders to save time and money on the job site, while creating a simple path to meeting demanding continuous insulation energy codes.
Click Here to watch the video in its entirety on the Ox Engineered Products YouTube channel.